Takuya Kimura
Profile
Name : Kimura Takuya
Nickname : Kimu-Taku
Birth : Tokyo, November 13th, 1972
Blood Type : O
Fave Color : Blue, chocolate
Fave Food : Spaghetti, sushi
Fave activity : Playing guitar, surfing


Fan's address :
SMAP Johnny's Club
1-11-15 Elisa=Minami Shibuya-Ku
Tokyo, Japan 150
E-mail : smap@smap.co.jp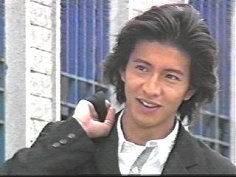 Before he's active in SMAP, Takuya have already started act in a drama, Abunnai Shounen 3 in 1988. Then in the 90s, his face start to showed a lot. He routinely played in dramas along with his seniors, such as Asunaro Hakusho(Ordinary People) as Toride. He also active in advertisement modelling. In 1994, Takuya was recognized as the first male star who became a model for cosmetic commercial. Then he signed contract with Kanebo to publicize Testimo II product. Next, in 1996, he got an offer to act as the leading role in Long Vacation, co-star by Yamaguchi Tomoko and Takenouchi Yutaka. This is the one that shot him to stardom in the acting world, coz apparently viewers like his acting very much in this drama.
Followed the success, Takuya got another leading role in Love Generation, which also a success as one of the most favorite drama by that time. Since then, Takuya's name is unforgettable.
In the year 2000, Takuya got even more famous with his impressive performance in the drama, Beautiful Life. He acted as a hair dresser who falls in love with a paralyzed girl(Tokiwa Takako). This is what got him to get an offer to act in his first international movie, 2046, along with Tony Leung and Faye Wong in Hongkong. Beautiful Life was chosen by TV stations and Japan famous mags as the best drama of 2000. Junon TV Awards chose it as Best Drama, Best Male Character(Takuya), Best Drama Couple(Takuya dan Takako), Best Touching Scene, and Best Line. While, TV LIFE crowned it as Best Drama, Best Actor and Best Drama in The 20th Century(in this category, Long Vacation at 3rd place and Love Generation at 20th). Also, TV PIA award it as Best Drama of Winter 2000.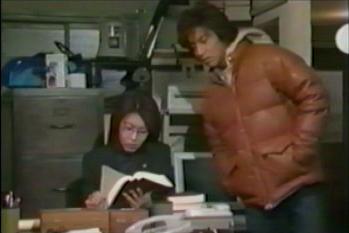 What about this year? Apparently, Takuya established another big success. Together with Matsu Takako, he played in a drama entitled HERO. The 11 episodes drama actually achieved a record as a drama that has the highest number of viewers for each episode. For 4 episodes in a row, HERO succeed attracted more than 30% viewers. The same result have also been achieved by dramas, Nechu Jidai(1977) dan Under The Same Roof(1993). But, this time, with Utada Hikaru's help by singing the OST titled Can You Keep A Secret? and her cameo appearance in episode 8, made HERO beat the highest records that ever exists. In this drama, Takuya acted the role as a prosecutor unbelievably well, balanced by Matsu Takako's impressive performance.
© ANIMONSTER All Rights Reserved